Hot Spring sells more spas than any other brand worldwide. There are several reasons why Hot Spring Spas are a great addition to your home and family. We could go on and on about why you should choose a Hot Spring Spa, but below are just 4 reasons we choose to sell Hot Spring hot tubs to our customers.
Cleaner Water with Less Effort:
Hot Spring Spa offers three water care systems, each providing clean, clear, and sanitized water. The freshwater salt system generates chlorine from salt and keeps your water clean without the harsh chemicals. The Highlife collection model filters 100% of the water 100% of the time with the Tri-X filters, which are dishwasher safe. The Frog @ease system on our Hot Spot Spas automatically dispenses SmartChlor chlorine, which creates softer feeling water without the strong odor of chemicals.
Best Massage Experience: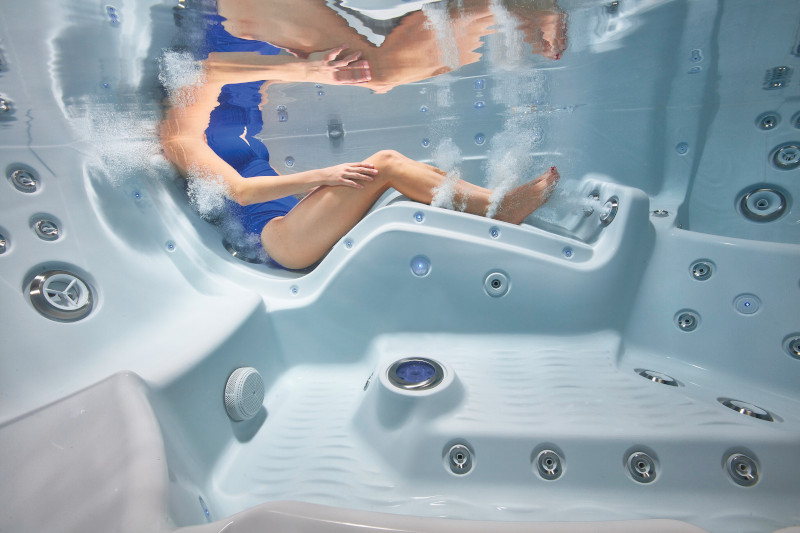 Hot Spring hot tubs provide the very best massage experience. The jets create a personalized massage that targets specific muscle groups. The Moto-Massage option, which only comes on select models, provides two powerful streams of warm water that sweep up and down your back – a massage experience that only Hot Spring Spas provide.
Energy Efficient:
Hot Spring Spa has created an Energy Smart system that leaves your hot tub water warm and your energy bills low. All Hot Spring Spa models exceed California's Energy Commission standards for portable spas. Our Highlife Collection is considered super energy efficient. The SilentFlo 5000 pump, found on the Highlife and Limelight collections, continuously circulates water using less energy than a 40watt light bulb, and the Fibercore insulation used in the Limelight and Hot Spot spas are 4x greater than the foam used in most spas.
A Brand you can Trust:
Hot Spring has years of experience building quality hot tubs sold in 50 states and 70 countries. Each spa comes with a warranty backed by the manufacturer and is subject to an extensive quality control inspection before leaving the plant.
To learn more about Hot Spring Spa, and all of the innovative options and features available, stop in to Luxury Bath and Spa. We can help you choose the best hot tub for your family, budget, and needs.