Keeping your hot tub water fresh and clean is a must, and with the FreshWater® Salt System, you can do just that with less hassle and added benefits. Learn how it works and some of the Hot Spring® Spa's FreshWater® Salt System benefits.
How it Works: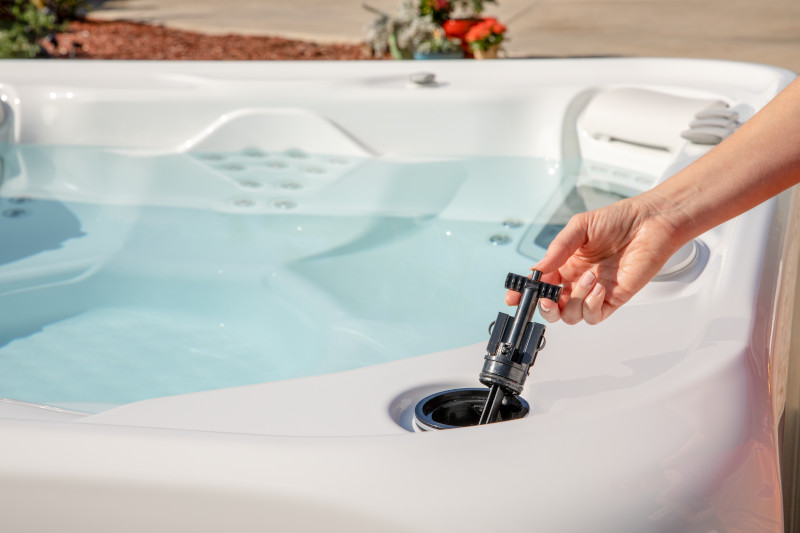 The spa water is purified through a titanium cartridge that generates small amounts of chlorine from saltwater. If your tub is equipped for this system, your hot tub control panel will indicate any adjustments needed; this alleviates the manual adding of chemicals. Your cartridge only needs to be changed every four months, so a package of cartridges will last you a year.
Fewer Chemicals:
While chlorine and bromine are not bad options to keep your hot tub sanitized and fresh, depending on your hot tub model, you may have other options, like the FreshWater® Salt System. With this easy to use system, you don't have to add chemicals manually, and with fewer chemicals added, you are left with a more natural feel while soaking in your tub, and no harsh odors.
Easy To Maintain: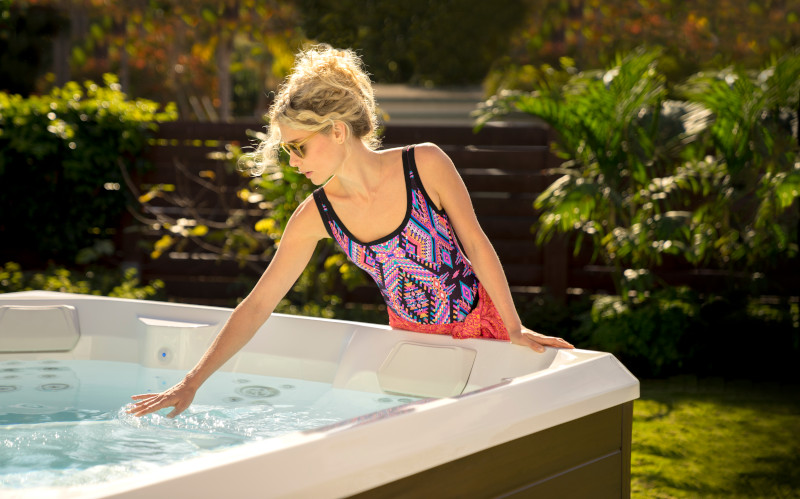 With the saltwater system you don't have to check and adjust your chemicals as often, which leaves more time for soaking and enjoying your hot tub. With the hustle and bustle of life, you don't need one more thing added to your daily list. Your spa control panel will remind you to check and adjust your output. Fewer chemicals save time and maintenance.
Conserves Water:
The FreshWater® Salt System keeps your water fresher longer, so this reduces the number of times you need to drain and change your hot tub water.
It's great to have options! Whether you use chlorine, bromine, or the saltwater system to keep your water fresh and clean, soaking in your hot tub provides an opportunity to unwind, spend time with family and friends, and soak away the stressors of the day.