Hot-tubbing is a favorite past time for many people; it can be relaxing, it's a great way to unwind from a busy day and relieve sore muscles, but it can also be a fun family past time. FALL in love with your hot tub all over again with these fun fall hot tub ideas.
Change Can Be Good
Enjoy the autumn season and the beauty of the landscape while soaking in your hot tub. While taking in your surroundings' beauty, reflect on what has changed for you this year and what you are thankful for. It's the perfect season for change; ask everyone to participate and share their thoughts. It's a great way to give thanks and spark conversation with your family.
Science and Soaking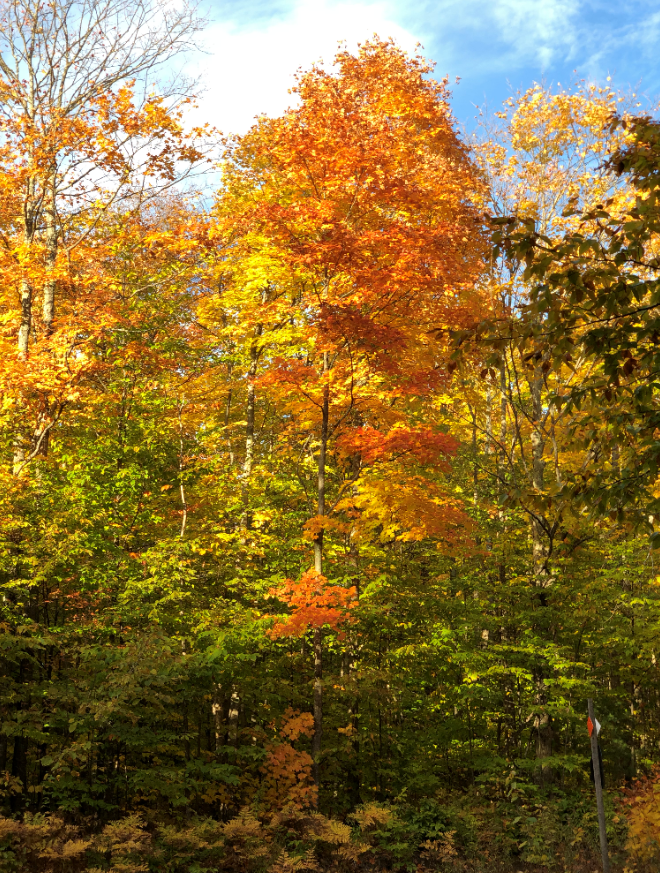 Did you know that the scientific study of trees is called dendrology? Yeah, I didn't either, but you are never too old to learn something new. While enjoying the beautiful foliage, try and quiz yourself, your kids, or your friends on the name of the surrounding trees. It's a fun game for kids and adults alike. If you get stumped, Arbor Day Foundation has an excellent online resource for tree identification.
Sip and Soak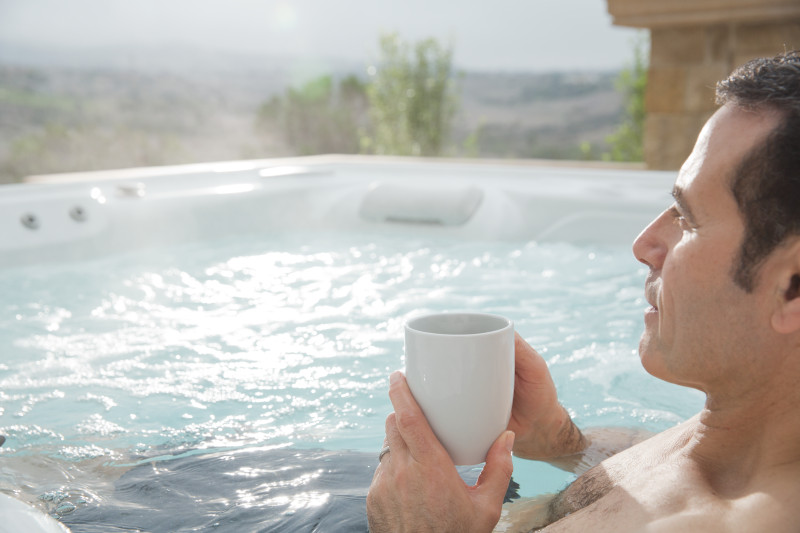 There is nothing better than warm apple cider, cinnamon spice tea, or a steaming cup of coffee with pumpkin spice creamer in the fall. Sit out in your hot tub and enjoy the fresh aroma of fall while sipping on your spiced beverage.
Ghost Stories In The Dark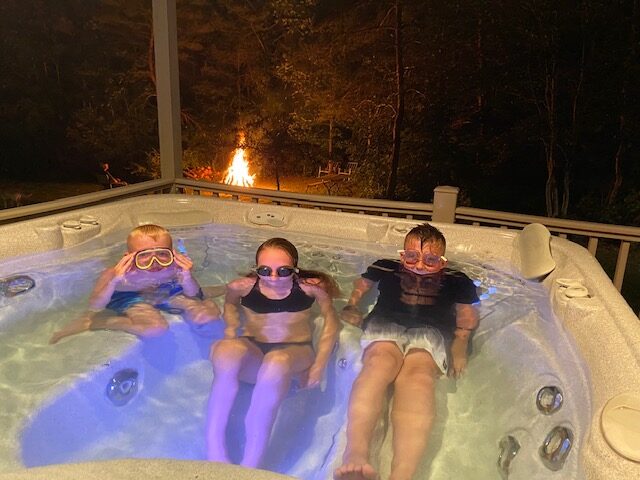 Wait until dark, turn on your hot tub lights, and tell your favorite ghost story. The added howling of the wind, snaps of the branches, and things that crawl in the night will just add to your story. Don't forget to put your hot tub cover back on before you run inside and hide.
Halloween Hot Tub Party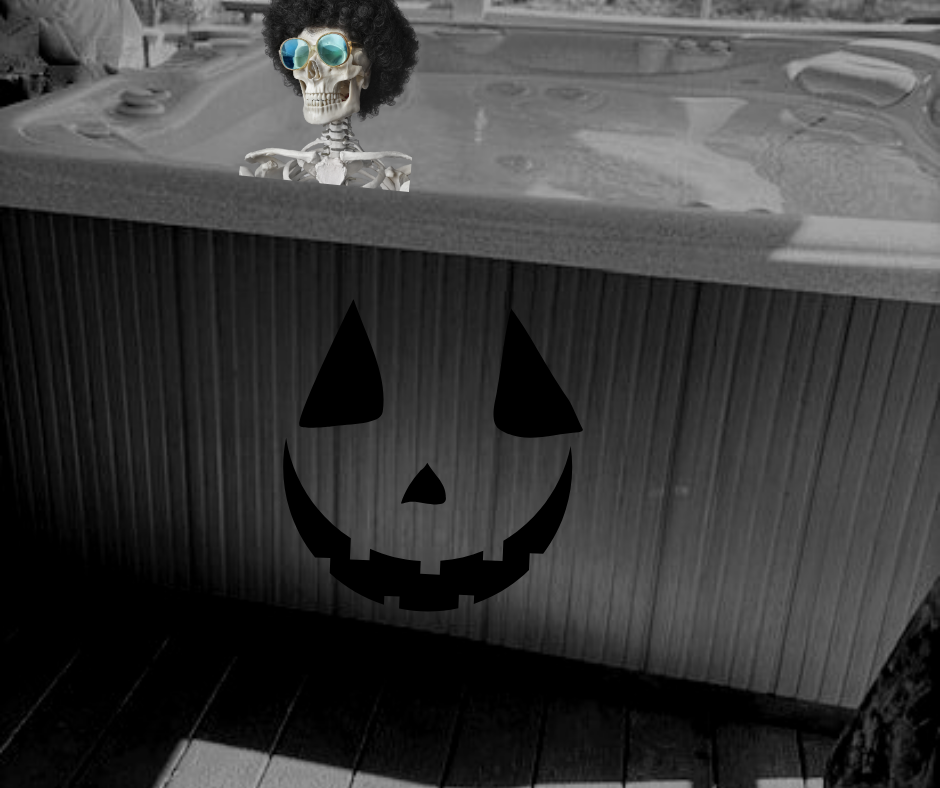 Soak your little monsters in the cauldron this fall! Decorate the outside of your tub to look like a cauldron, lava pit, or any other fun and spooky Halloween themed idea you drum up. Throw out some creepy crawly snacks, hang some spider webs, play some scary music, decorate the porch, and you have yourself a Halloween party you and the kids are sure to enjoy.