Take care of your hot tub, and it will take care of you. You can maintain and clean your own hot
tub or call the professionals at Luxury Bath and Spa to do it for you. Either way, here are a few
quick tips to keep your hot tub clean and tip-top soaking condition.
1. Check your filter at least once a month and give it a good cleaning, removing all dirt and debris. We recommend replacing your filter every 9-12 months, sooner if needed.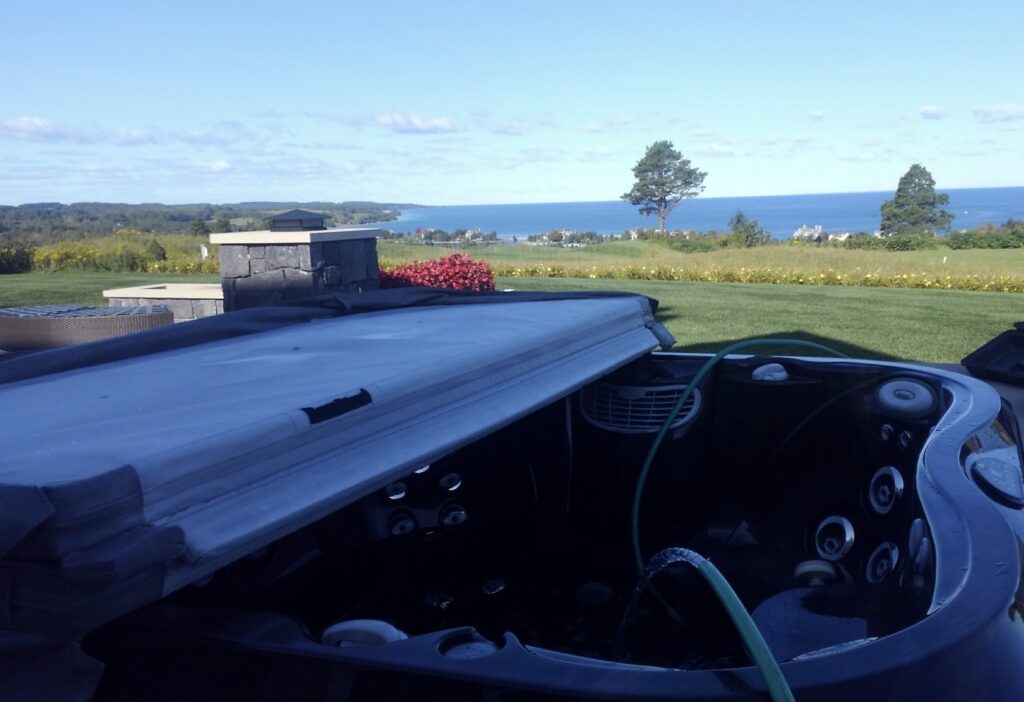 2. Replace your water every 3 to 6 months, depending on use. It is recommended to follow your owner's manual on the best practices for draining your tub and always turn the power off to your tub. We find the easiest way is with a submersible pump. Emptying your hot tub can be quick and easy when using a pump. Most (if not all) hot tubs come with a drain plug built in for draining purposes, but this can be very slow going and does not always empty your tub water completely. The submersible pumps leave minimal to no water at all. Once thoroughly drained, clean both the inner and outer shell of the hot tub. Don't use harsh chemicals; only use products approved for cleaning hot tubs.
3. Make sure you check your hot tub for any leaks and keep your hot tub cover cleaned and maintained to prevent leaks and tears. A well-maintained cover will last for years. This will reduce the amount of heat that escapes your hot tub and keep dirt and debris out of it as well.
4. Check your chemicals regularly. There is no clear-cut answer on how often you should check your water chemistry. It is based on how often you use your tub, so test accordingly. Better to test too much than not enough.
If you still aren't feeling confident about cleaning your hot tub, call the crew at Luxury Bath and Spa, and we will be happy to help.
Happy Soaking!