We had a wonderful and busy summer, but now that summer has officially ended, it's time to talk about fall! I love our four seasons, but there is something magical about the autumn colors that engulf our area, the cooler evenings, everyone wearing sweaters, drinking hot cider, and the fun fall activities. You can't fully enjoy fall without visiting at least one of the several U-pick pumpkin farms while enjoying their fall beauty, treats, and activities.
Uncle Frank's Apple Town is a cider mill located in Brutus, just a hop, skip, and a jump away from Petoskey, Harbor Springs, and Alanson. It's a quick getaway for a fun afternoon of watching the staff press apple cider while enjoying a fresh donut. Burn off your goodies in their corn maze, open on the weekends, and then don't forget to pick that perfect pumpkin for decorating this fall.
Pond Hill Farm, located on the well-known and iconic M-119, is a must-stop while enjoying your fall color tour. Pond Hill Farm considers itself an "Eat, Drink, Play" destination. Shop in their store for delicious canned goods, veggies, and snacks, or enjoy a glass of wine and a wood-fired pizza for lunch while the kids play yard games and enjoy the playground. When you are done with lunch and yard games, you can hike on their trails, enjoy a hayride, and pick your favorite pumpkin from their large pumpkin patch.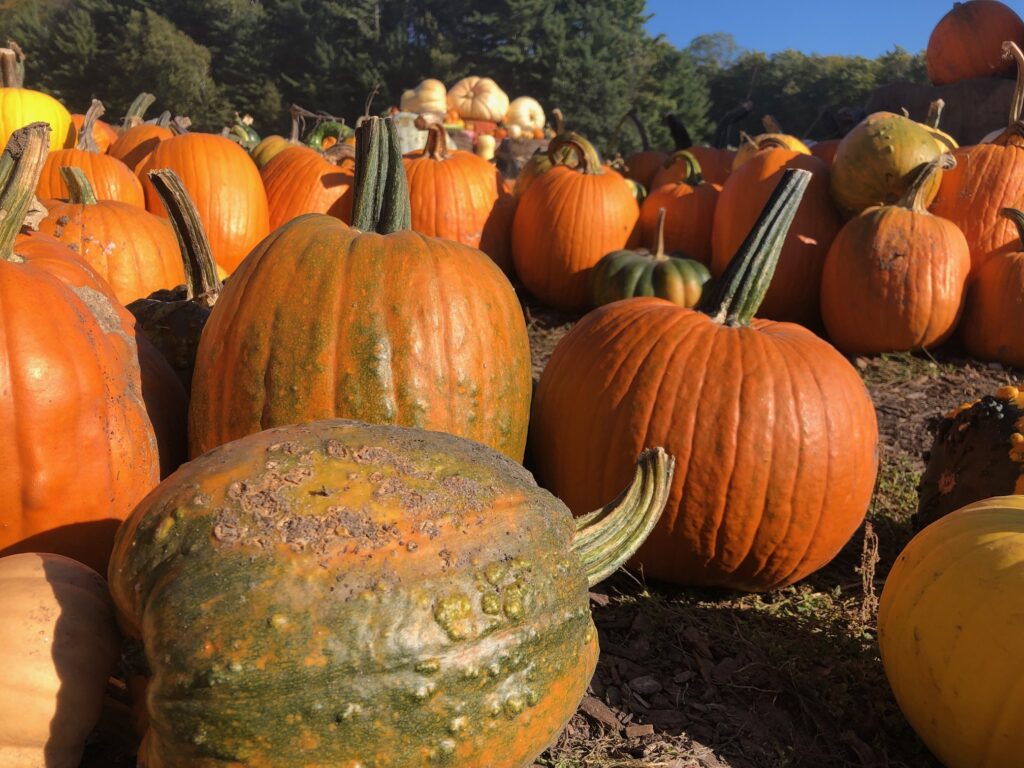 Friske's Farm Market is known for not only their delicious baked goods but for their fun fall festival and events, with live music, yard games, and more. This fall, stop by Friske's Farm Market, located in Ellsworth, to enjoy apple picking, fresh-pressed cider, wagon rides, U-pick pumpkins, and their fun fall events.
Knaebe's Mmmunchy Krunchy Apple Farm is a fun apple orchard located in Rogers City. It may be an apple orchard, but it turns into a great fall destination for picking pumpkins, snacking on fresh bakery items, enjoying fresh-pressed cider, and for the kids, they will enjoy the barrel train ride, wagon rides, and farm animals.
The Pumpkin Barn: This cute little farm is located in Levering and provides a nice drive on a beautiful fall day. Pick your own pumpkins, gourds, squash, or peek around the quaint store for hand-crafted gifts, cheeses, hot cider, and more.
The seasons are fleeting, so enjoy every moment of this autumn weather, view, and activities.
If you enjoyed this blog you may also like