Soak All Season!
The temps are hot, and the hot tub is cool. Don't let the warmer temperatures deter you from enjoying your hot tub. You can get more use out of your hot tub when you turn down the temperature in the summer. There's no rule that says you have to keep your hot tub hot! Turn your hot tub down as low as it will go and enjoy a cool soak during the heat of the summer season.
If you prefer to keep your hot tub on the warm side, here are a few ways to enjoy soaking in the summer:
Soak in the early morning or evening when the heat isn't as intense. 
If your hot tub is not under a covered porch and is exposed to the heat and sun all day, you may want to shade it with a pool umbrella.
Place a cool towel around your neck while soaking.
Always stay hydrated.
Kids and adults alike will enjoy a summer hot tub party. Make your backyard retreat a year-round escape as a place to relax, unwind, and enjoy fun and laughter.
CoolZone™ System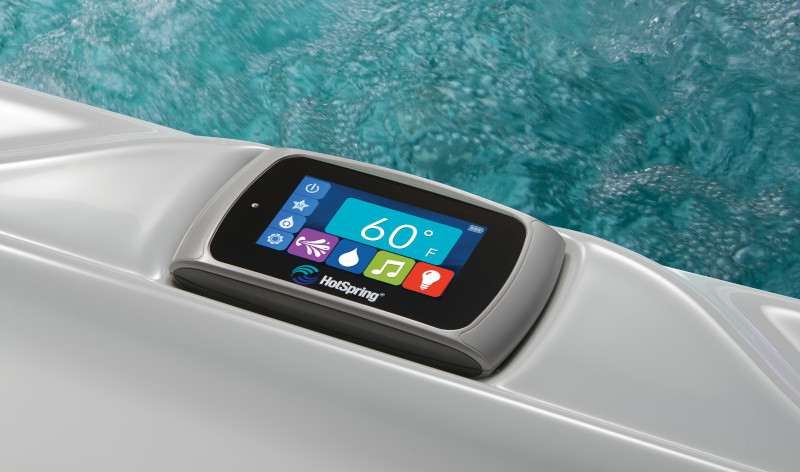 Do you own a Hot Spring® Spa and want the option of cooling your hot tub by day and leaving it warm at night? With the CoolZone™ System, you can do just that; it's like an air conditioner for your hot tub. It's an added feature that efficiently raises and cools your water temperature to as low as 60 degrees within hours. It's great for those who live in warm climates during the summer season and athletes who want to use cold water therapy.
Stop in to our storefront location and speak with one of our specialists about hot tub options, accessories, maintenance, and more.